Michelin Airless Wheel Test Use Chevrolet Bolt EV
A Not So New Concept
A tire with no air sounds scary, right? However, airless tire technology is actually not a new concept. Michelin first introduced the idea called the Tweel over 10 years ago. It consists of a molded-thread rubber band similar to that of a conventional tire mounted on a steel shear beam that acts as a contact patch. Michelin recently unveiled a prototype of the "Uptis" (Unique Puncture-Proof Tire System). It is similar to the Tweel, but its mix of composite rubber and resin embedded fiberglass lets it operate at highway speeds.
The airless tire, although not aesthetically pleasing, are just as comfortable as conventional tires. Blowouts are now a thing of the past, punctures are no longer a worry either, and potholes will no longer destroy your sidewall.
Michelin + GM
M...
Chevrolet Blazer Returns with A Major Makeover
Chevrolet Blazer Returns with A Major Makeover
The wait is finally over. After over 10 years of being discontinued, the Chevy Blazer is back and better than ever. With numerous package options and a wide range of safety features, this vehicle might be exactly what you have been looking for. Here are just a few of the highlights from the new Chevy Blazer.
Technology
Chevy definitely stepped up their game when they created the technology for the new Blazer. The standard package includes a six-speaker audio system, 4G LTE Wi-Fi hotspot capability, OnStart services, Bluetooth connectivity, two USB ports, and 8-inch color touchscreen, and Apple CarPlay and Android Auto smartphone capability. If after all that you are still wanting more, you are able to upgrade your package to include an 8-speak...
Chevrolet Built For Safety: High Scores on NHTSA Crash
Safety is an important factor when it comes to purchasing a vehicle. The redesigned Chevrolet Silverado and GMC Sierra both earned four-star overall ratings in NHTSA's ratings. The National Highway Traffic Safety Administration (NHTSA) is responsible for reducing deaths, injuries and economic losses resulting from motor vehicle crashes.
NHTSA
This government agency measures safety on a five-star rating scale, and it is relatively unusual for a new vehicle to score less than five stars overall. NHTSA tests look at three areas: frontal crash, side crash, and a rollover crash risk. In the case of the Chevy Silverado, the vehicle scored 5 stars in side crash rating, 4 in rollover rating, and 4 in frontal crash rating. Giving the vehicle the overall rating of 4 stars.
Risk Level
Five stars is e...
Chevrolet Silverado Durabed
Durabed
Chevrolet's Silverado has always been known around the US for its performance and exceptional utility. The 2019 Silverado 1500 Durabed brings the pickup even more versatility and usability. With its best in-class cargo volume, the Durabed is the largest truck bed on the market. Whether you use it for work or play, the latest model can handle all your equipment and gear necessary. Take a look at all the specs with Chevy of Dover today!
Truck Bed Features
The 2019 model has also gotten some upgrades to maximize the utility of the pickup truck bed. The short box's volume is up to 20% more than any competitor's short-box. Most of the increase was done through widening the width of the bed floor by nearly ten percent (seven inches) The quality of the bed floor materials has improved as ...
Chevrolet's Newest - Buckle to Drive
Chevrolet has introduced a new Buckle to Drive feature to help remind young drivers to buckle their seatbelts before taking off. This is standard in the 2020 Chevrolet Traverse, and can prevent the driver from shifting the vehicle out of park if the driver's seat belt is not buckled. The Buckle to Drive feature is only available through Teen Driver mode.
Teen Driver mode supports safe driving habits by muting the audio of the radio or any device paired with the vehicle when front seat occupants aren't wearing their safety belts, and gives audible and visual warnings when the vehicle is traveling faster than preset speeds.
The Buckle to Drive feature was designed to help young drivers develop safe driving habits from the start. With a system that prohibits driving until the seatbelt is buck...
Chevrolet Cuts Volt Price by 18% in May 2019
Chevrolet Volt sales have decreased at an alarming rate. This is not surprising, since the vehicle has struggled to gain a foothold in the Electric Vehicle Market. Not to mention that on top of these two issues, Chevrolet is discontinuing the Volt. With production already over a few months ago, Chevrolet has decided to lower the price of most of the 2018 Volt models by 18% in May 2019.
The car-buying public is straying further from sedans and more towards crossovers, SUVs, and trucks. The Hybrid Chevrolet Volt, once a revolutionary and bright idea has now fizzed out with the introduction of other pure Electric Vehicles (EVs) that are dominating the market (i.e. Tesla). When GM introduced the Volt in 2011, many people were in a tough spot with the market crash. Saving money was a top priori...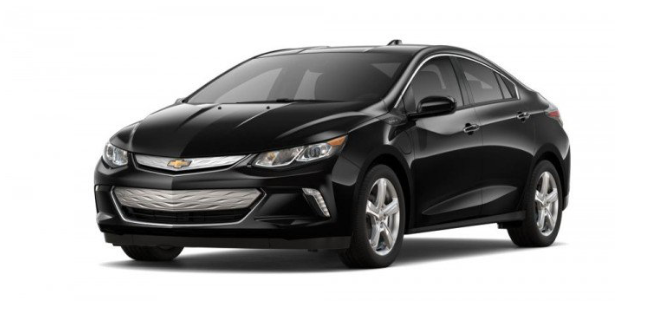 C8 Mid Engine Corvette
Chevrolet is set to reveal the long awaited Mid Engined C8 Corvette on July 18, 2019 in Southern California. The Corvette, America's most collected car, has been overhauled seven times. This time however, GM has decided to change the car in a drastic manner. The Chevy engineers have moved the engine from the front of the vehicle, to the middle in front of the rear wheels. This shift gives the American sports car a similar layout to its European counterparts (ex: Ferrari, McLaren).
Along with the shift in the vehicle's layout, Chevrolet is also looking to make a shift in their target market. Since 2016, Corvette sales have declined every quarter. Chevrolet hasn't been the only one feeling the heat. Sports cars in general are having trouble keeping up with the rest of the auto industry....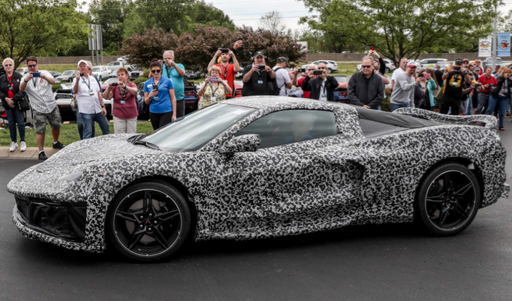 Are You Enrolled in My Chevrolet Rewards?
Everyone loves free stuff, and everyone loves getting rewards. So why not sign up for My Chevrolet Rewards? Enroll for free and start earning points to redeem them on Chevy products and services. Need more incentive? You can get 1,000 points just for signing up!
How it Works
Once you are enrolled you are ready to start earning points. There are a variety of ways to earn points, from leasing a car to taking your car in for service. To get a full list of point opportunities, Chevrolet has tons of offers at all different point values. There is no limit to what you can redeem your points for. Use them to get accessories or put them towards a service or even to purchase a new vehicle. 20,000 points is equivalent to $100, to start earning today!
The BuyPower Card
Want to earn more? Sign ...
What We Know About The Next-Generation Corvette

Sports car fans everywhere are getting excited for the upcoming release of the Next-Generation Corvette that is being released this summer. It was confirmed by the CEO of Chevrolet Mary Barra at a charity event in New York City, and a prototype was driven around the city to advertise for the debut. Just recently, Chevrolet posted an Instagram acknowledging that the new Corvette is real and it's coming.
What Has Been Confirmed?
The release date is July 18, 2019 
It will include a LT1 6.2-liter V8 engine with 500 horsepower
A "mid-engine design" located in between the passenger compartment and rear wheels 
Chevrolet is calling it, "The sum of each generation before it"
What Are the Rumors?
...
What is the J.D. Power Award?
J.D. Power has a goal to measure customer experience. It started in 1968 by Dave Power and his wife Julie, and he was focused on the automotive industry. Today they cover not only the automotive industry, but finance, insurance, retail and more.
The Process
The awards from J.D. Power aren't just given out to anyone. They run an Analytical Center of Excellence (ACE) team to determine who the awards should go to. With 18 global offices and over 800 scientists, the members on the team all hold a PhD in statistics or methodology. Their research meets the quality standards of science and provide advanced statistical support. They have designed studies and collected data to study customer satisfaction, experience and loyalty to determine who should receive each award.
Awards
Chevrolet has been r...
A Closer Look At The Silverado Family
Chevrolet is a top-selling brand that has more than 100 years of excellence. It has been a leader in creating reliable, long-lasting vehicles on the road. Chevrolet has distinguished itself with stylish, high-quality vehicles, and the market has been responsive in turn with excellent sales numbers. By far, one of their most popular cars is the Chevy Silverado.
The Chevy Silverado has been a consistent performer since it debuted in 1999. It has sold more than 10 million units through 2018. There are various reasons why the Silverado has been such a popular option, including performance, comfort, and impressive towing capacity. Some of the other trucks on the market sacrifice comfort for power or towing capability. However, it is important to not neglect comfort when choosing a truck. Most p...
Chevy Won't Raise Prices of Chevy Bolt, Unlike Tesla
The race for being the top dog in the Electric Vehicle category is heating up. Last year, Tesla reached the 200,000 delivered vehicles which meant that the current $7,500 federal tax incentive for electric vehicles has been phased out. Consumers now have to purchase Tesla's at a higher price point. Now, the incentive has been lowered by almost half to just $3,750. Meaning buyers will pay more for their electric cars. Tesla even opted to raise their prices by 3% in order to maintain some profit. This has kept other manufacturers on their toes, like Chevrolet.
General Motors on the other hand, quietly reached the same milestone, but opted against raising prices on the Chevrolet Bolt. This means that Bolt buyers will only receive a $3,750 tax incentive back from the government. By Octobe...